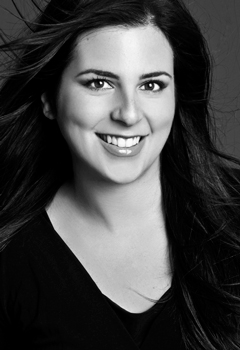 COVID
-19
SANITATION PROCEDURES
- Prior to shoot, art direction, hair and makeup direction, and/or mood boards can be shared with artist via email. Artist is happy to get on a call or Zoom before shoot to go over any specifics.
- Artist will arrive to set 15-20 Minutes prior to call-time, wearing a clean mask, in order to clean/disinfect workstation and chair before setting-up
- Artist will adhere to
CDC
/WHO hand hygiene guidelines prior to set-up and all times deemed necessary throughout the shoot as well as provide sanitizer and/or Alcohol for Artist hair and makeup station (production to provide necessary sanitizer/supplies to rest of the crew, Artist will only supply enough for Artist and personal station)
- Artist will set-up kit based on desired look(s) discussed; will minimize amount of products and/or brushes left sitting out on work station (If Talent prefers Artist to use their personal products or brushes, Artist will accommodate and provide a clear bag to store items/tools used after application)
- Artist will use dedicated brushes for each talent (no brushes to be shared) plus many disposable applicators/palettes for ease of clean-up
- Artist will disinfect- Spray Alcohol onto powders/eyeshadows set for 10 mins to disinfect and sterilize . Artist will provide separate bags/storage for each talent.
- If Client prefers Artist to use disposable, single-use brush set, there will be an additional fee of $20 (in addition to day rate) per set required. This will include a full-set of brushes that will be dedicated to each Talent and can be kept by Talent at end of shoot and/or disposed of after shoot.
- Only one Talent should be present in Artists hair and makeup station at a time, no talent congregation will be accepted. If an Artist Assistant is present, they will also be wearing a clean mask and in-charge of cleaning/disinfecting Artist area as well as watching set, if necessary
- Artist suggests 10-15 minutes between each Talent in order to re-set work station, clean, and disinfect area to prepare for next Talent
- All art direction or client questions should take place prior to Talent sitting in chair and/or in-between Talent
- Artist will take any and all necessary precautions to keep Artist and Talent safe for the duration of the shoot and is prepared with personal clean masks, gloves, and face shield, if needed
- Artist expects all Talent to adhere to guidelines as follows~ If Artist is performing hair and makeup services, Artist will start with hair and welcome Talent to wear their own mask, if they want. If Artist is performing makeup only, Talent is welcome to wear their own mask during Eyes portion, which will be the first step in the application in this case.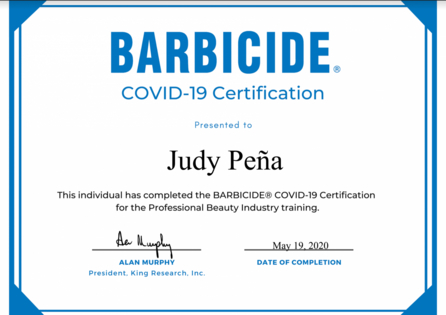 Here's Judy in action.
Judy Peña has a true passion for the arts!
With a background in music education and a love for the humanities, she enjoys nothing more than the aesthetic qualities of her makeup career.
Judy is often described as being fun-loving, energetic, joyful, detailed, professional, ethical, and a great listener.
Her work includes fashion, editorial, beauty, advertisement, and television.
Because of her love for hair and makeup, she's often heard quoting Confucius:
Choose a job you love, and you will never have to work a day in your life.